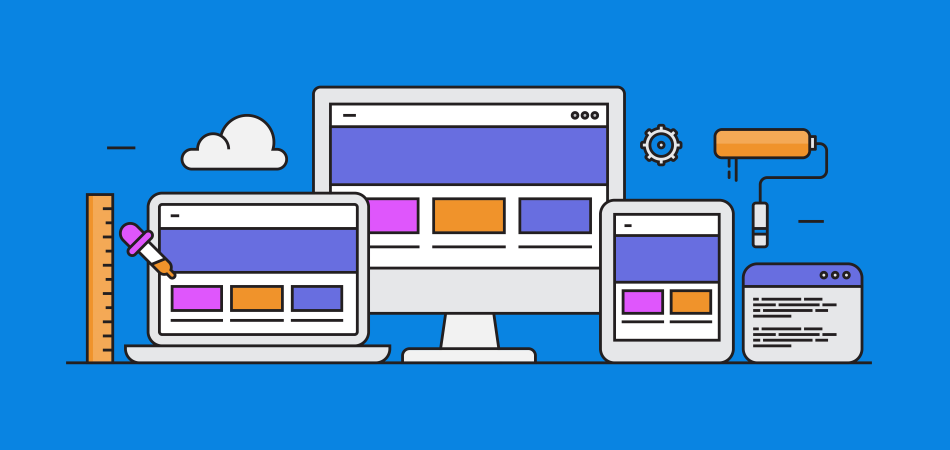 HOW TO IMPROVE AN EXISTING WEBSITE
I feel your pain: your website can barely attract a few dozens of visitors per month. Fortunately, there are several things that you can do to fix this issue. These are the most important problems that you should take care of.
1. Mobile responsiveness
Data Alliance reports that 62% of people browse the Internet using mobile devices now. And I'm pretty sure that this percentage will continue to grow within the next few years. If your site isn't optimized for mobile devices, visitors will have a hard time trying to see its content by making use of the horizontal and vertical scrolling bars. In fact, I guarantee that 99% of them will leave your site right away.
So, make sure that your website is responsive, detecting the video resolution of the device that's accessing it, and then adapting its design accordingly. There are other options, such as creating an "m." subdomain which will allow you to integrate a mobile-only version of your site into the existing one, but to make this work properly, you'd need to update two different websites each time you make a minor change.
2. Accelerated Mobile Pages (AMP)
AMP is essential for businesses who create and post a lot of content. With Accelerated Mobile Pages, your site will use Google's lightning-fast servers to deliver content to mobile users. This makes it convenient for visitors who want to access your website using phones or tablets to digest your content.
People who use WordPress-based sites can make use of the existing AMP plug-in, which will generate accelerated mobile pages automatically.
3. Website loading speed
These days site speed is more important than ever. People don't want to wait more than 2 or 3 seconds, and if your website hasn't loaded, they'll quickly push the "back" button. So, if your site isn't performing as it should, its loading speed may be an issue.
To fix the problem, work with a web developer who knows how to make browsers cache data, minifies the existing code, optimizes images and – most of all – can help you move the site on a fast server. Sorry, but a shared hosting account won't do the job; you need a service provider which utilizes Amazon's AWS infrastructure for its hosting packages, for example.
4. Content structure
Some websites have a poorly designed architecture from the very beginning, while others run into trouble due to the new content that is added to the site. To prevent this from happening to your own web properties, you should make sure that the content is properly placed into silos.
The idea is to create website folders that store the same type of files/information. Topical content that resides in a single folder will improve the quality of your site, and search engines appreciate that a lot, rewarding you with more visitors. User experience will benefit from this as well; people who click the "Help" link in the website menu expect to find all the tech support resources in that silo, isn't it?
5. Blog posts
I know that time is a very precious commodity for most entrepreneurs, but if you want to bring your old, rusty website back to life, you will have to start blogging. By creating, and then posting articles that answer pressing industry-related questions, you will increase the chances of having your site discovered by search engines, and then by people who are looking for a solution to their problems.
Add a blogging platform to your site, in case that it doesn't include one, and then make it a habit to visit industry forums regularly, with the goal of discovering the key issues that need to be addressed. Write comprehensive articles that solve those issues. Do this regularly, at least once a week.
The alternative is to hire a professional content writer, of course. Be sure to test as many people as possible, and then pick the ones that can produce high quality content, and do that consistently, at affordable prices.